Work where you want, how you want, with who you want.
Because this is your life.
WARNING: The following resources may lead you down a rabbit hole of unconventional work/life choices. Enter at your own risk.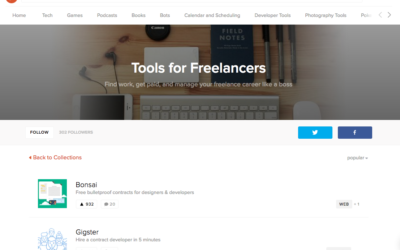 Product Hunt's list of tools to find work, get paid, and manage your freelance career like a boss. Worth a look - these guys do some pretty solid curation. https://www.producthunt.com/e/tools-for-freelancers
The Surf Office (Gran Canaria)
Have another resource or just want to get in touch? Love to hear from you!